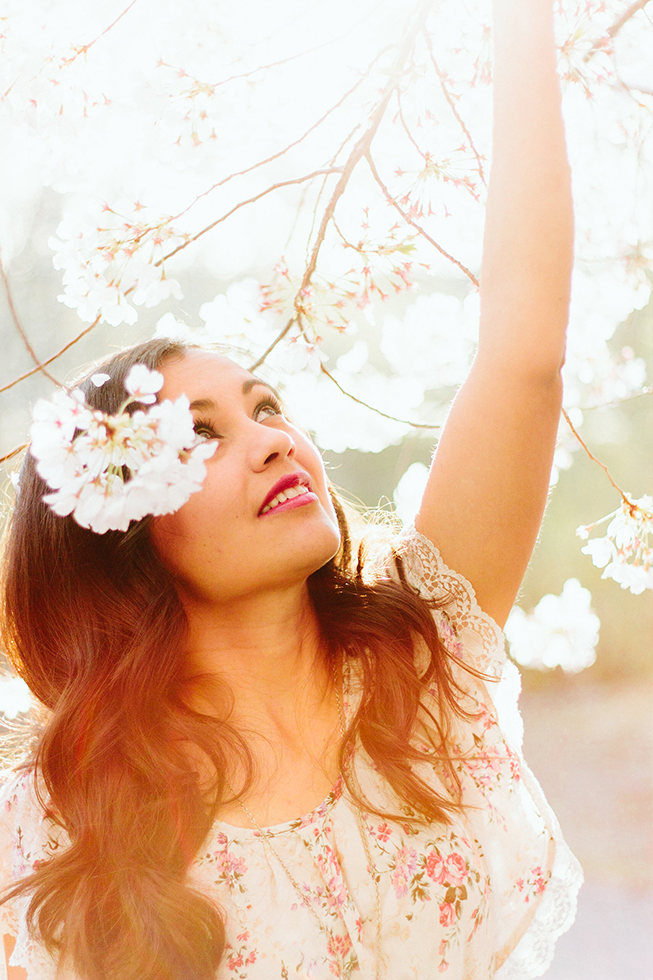 Spring is here, finally!! This last Winter wasn't that bad, it snowed just a few days, and I can say it wasn't a very painful Winter. But Spring is my favorite and I'm super excited that finally is the season that you see flowers everywhere. If you know me enough, you know how much I like (I mean, love) flowers!
These pictures were taken like three years ago… I know, it's been awhile… right?! Lol. I actually have so many pictures that haven't been posted at all… I'm that person, who has a bunch of pics and don't post that much.
A primavera finalmente chegou!! Esse último inverno não foi tão frio, só nevou alguns dias, então não foi um inverno sofrido. Mas primavera é a minha preferida, e estou feliz de finalmente ter chegado a estação das flores. Se você me conhece bem, você sabe o quanto eu gosto (leia-se amo) flores!
Essas fotos foram tiradas tipo três anos atrás… Eu sei, já um tempinho né?! Na verdade, eu tenho um monte de fotos que ainda não postei… Eu sou aquela pessoa que tem um monte de fotos, e posta uma ou duas.
These pictures were taken the first Spring after I moved to Utah from Virginia. Spring in D.C., which was close to where I lived, is incredible, but I didn't get any decent picture of myself taken while I was there. So when I moved to Utah, I asked a Brazilian photographer which I knew from Instagram to take my pictures.
Essas fotos foram tiradas na primeira primavera depois de que me mudei de Virgínia pra Utah. A primavera em D.C., que era perto de onde eu morava, é incrível, mas eu não tive uma foto decente de mim enquanto eu morava lá. Então quando me mudei pra Utah, eu pedi pra uma fotógrafa brasileira que conheci no Instagram, pra tirar umas fotos de mim.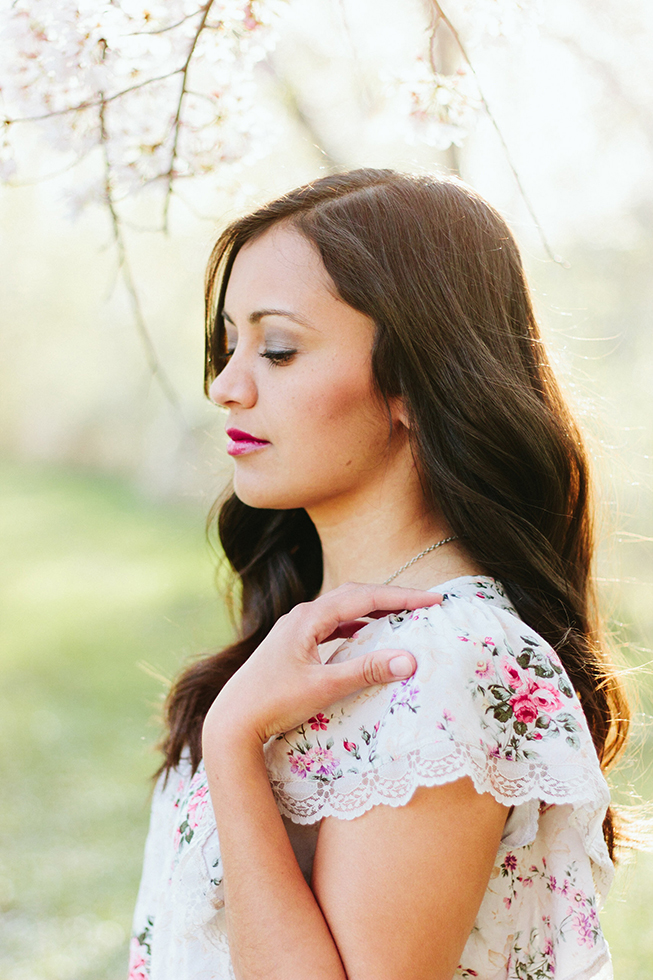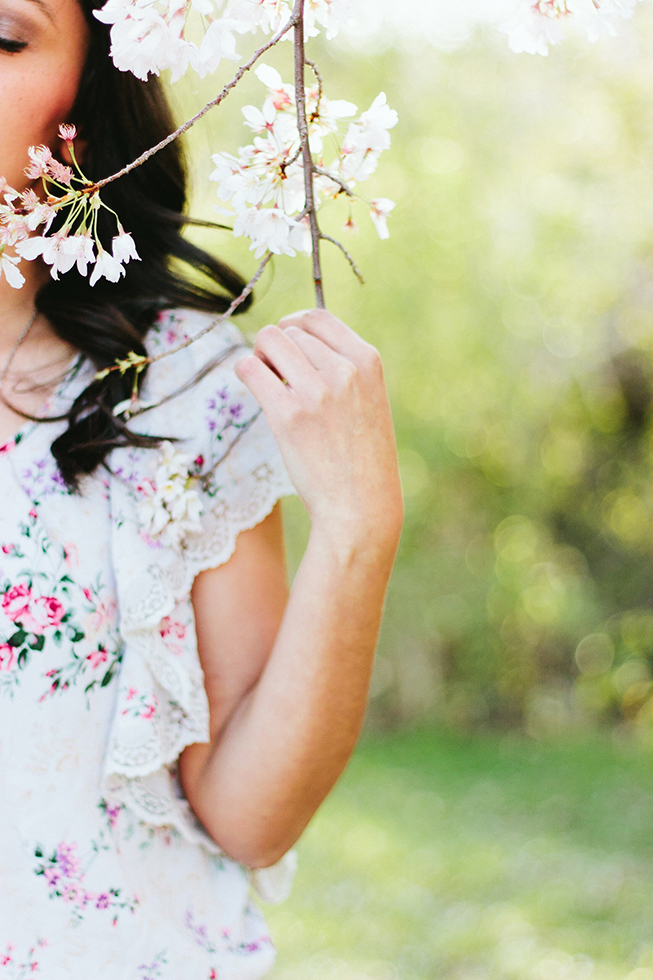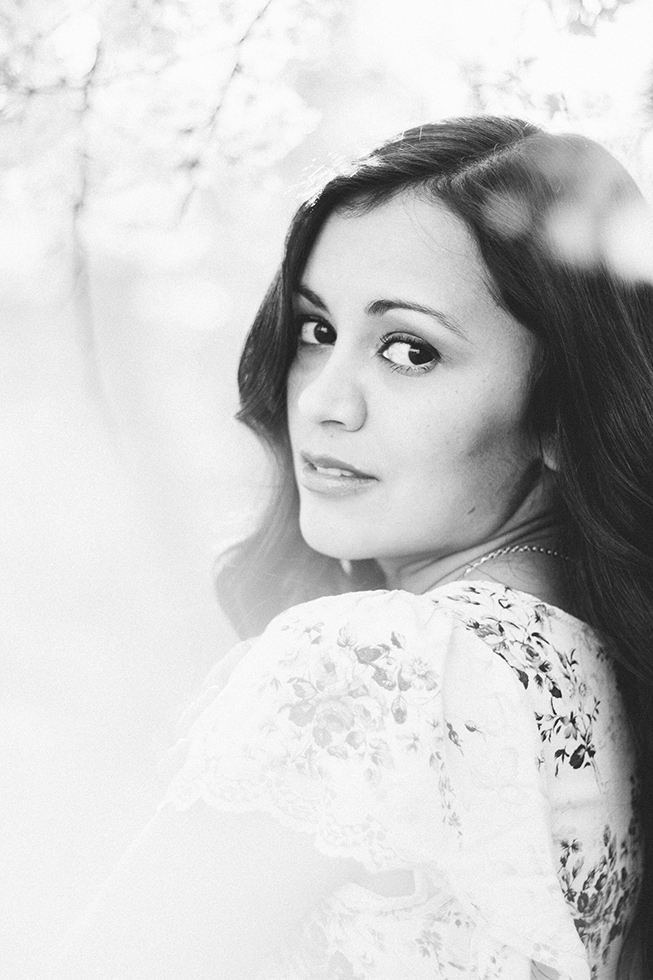 I love how these pictures turned out!! Although my looks haven't changed much since then, a few things have changed, like… I don't feel this stiff anymore while having my pictures taken. I finally learned how to curl my hair. I also learned how to use my camera, so now instead of paying someone, I just teach my friends how to do it!
Eu amo essas fotos!! E apesar de minha aparência não ter mudado muito nesses anos, algumas outras coisas mudaram, tipo… Eu não me sinto mais acanhada quando alguém está me fotografando. Eu finalmente aprendi a fazer babyliss no meu cabelo. E também, aprendi a usar minha câmera, e agora em vez de pagar alguém, minhas amigas são quem tiram minhas fotos!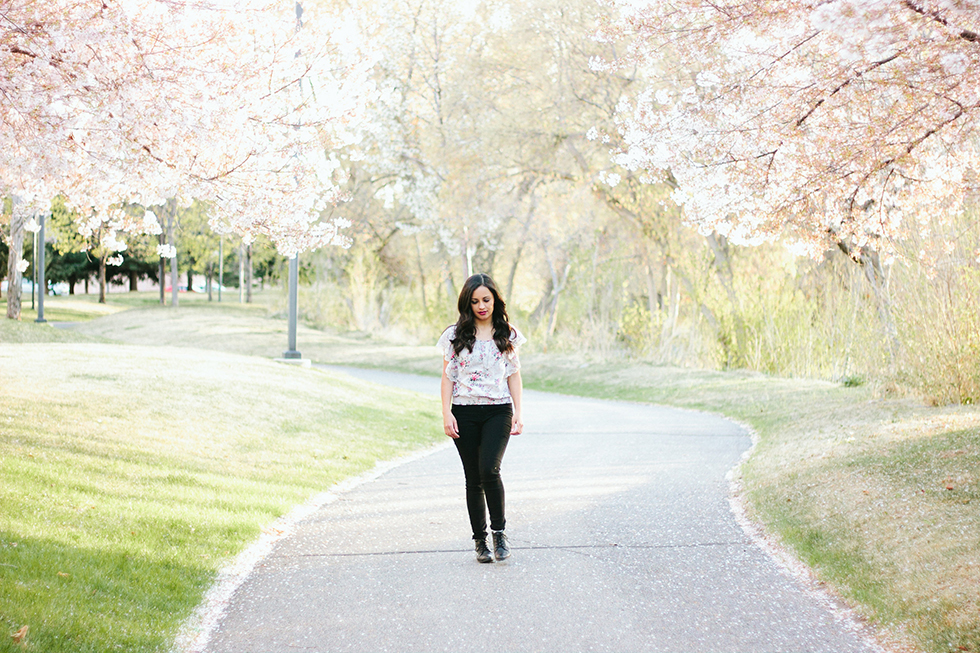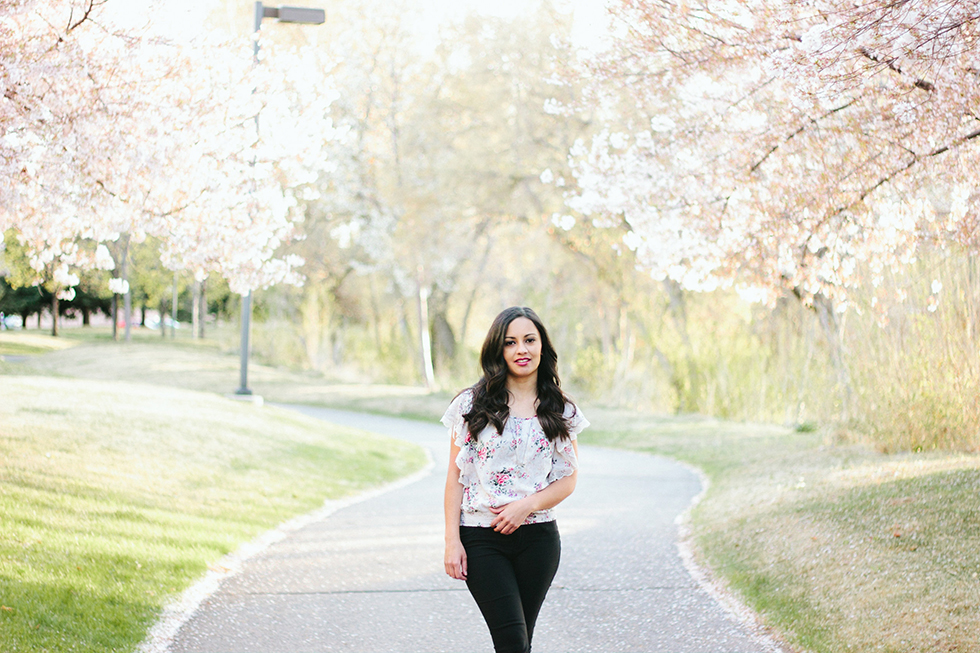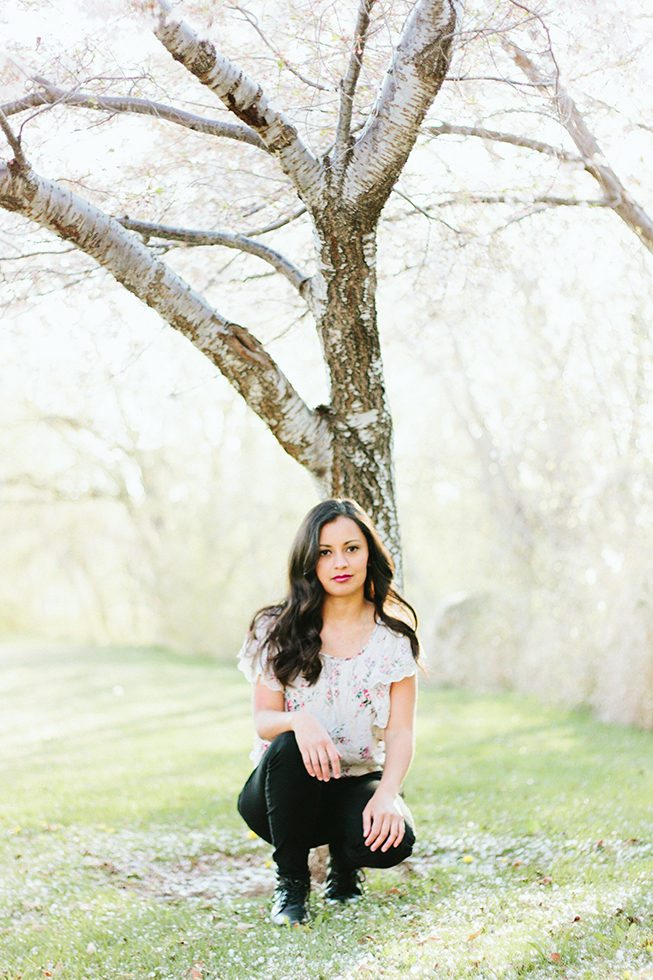 Outfit: Leggings, Forever 21 / Shirt, Forever 21 / Shoes, Danex
Photos by Bianca Lazzaretti.