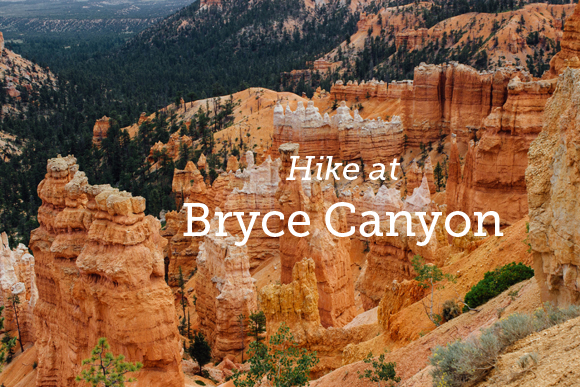 It's been a while since the day I was going to post about this hike… This month was incredible busy, and many things happened like, my car broke, my computer and iPhone stopped working. Like, the things that I most need! So I couldn't think about anything else… But finally the post is here, with lots of beautiful pictures. Let me know what you think. :)
Faz um bom tempo desde o dia que eu estava para fazer esta postagem sobre esse hike… Este mês foi impressionantemente cheio de coisas e muitas coisas aconteceram como, meu carro, computador e iPhone pararam de funcionar. Tipo, as coisas que mais preciso! Então não conseguia pensar em mais nada… Mas finalmente a postagem está aqui, com um monte de fotos bonitas. Me diz o que acha. :)
I was so excited about this trip, mostly because until that day I had never seen canyons. It was about a three hours' drive from Provo to the motel we stayed in Panguitch.
The city of Panguitch was well located for us, since we planned on going to Bryce Canyon and then to Zion. However, if you eventually plan to stay there, you should know that the city is very small, (having population of less than 2000, Wikipedia says). If it rains like it did when we went, there is not anything to do! Seriously, we asked a guy that works at Arby's what we could do as it was raining. He said there probably wasn't anything. So we went to our motel's bedroom sad, for having to spend our time there instead of doing something cool. Then as we had nothing to do we jumped on the bed, talked, and very soon everybody fell sleep and I was the last one still awake!
Estava bastante animada por essa viagem principalmente porque até aquele dia eu nunca tinha visto canyons. Foram cerca de três de viagem saindo de Provo para o motel (motel aqui é diferente dos no Brasil minha gente!! haha) que ficamos em Panguitch.
A cidade de Panguitch ficou bem localizada para nós, já que tínhamos planejado de ir no Bryce Canyon e então para Zion. Mas se um dia você planejar de se hospedar lá, vai sabendo que a cidade é bem pequena, (têm uma população de menos de 2000 pessoa, de acordo com a Wikipédia). E se chover, como aconteceu com a gente, não tem nada para fazer lá! Sério, nós perguntamos para um cara que trabalha no restaurante Arby's se tinha algo para fazer e ele disse que provavelmente não tinha nada. Então fomos para nosso quarto no motel, em vez de passar o tempo fazendo algo legal. Como estávamos entediados pulamos na cama feito crianças, conversamos e logo todo mundo acabou dormindo e eu fui a única a ficar acordada.
The hike was amazing!! I am a kind of person who gets very excited about things and I was saying over and over how impressive everything was. I know, I might get annoying at some moment, but how could I be quiet seeing all that beauty around me?!
A trilha foi incrível!! Sou o tipo de pessoa que se empolga com as coisas e ficava impressionada a cada minuto com o que via. Eu sei, eu devia estar sendo um pouco chata a hora com meus amigos por causa do meu encantamento. Mas como não se encantar com uma beleza dessa?!
CLICK TO SEE THE WHOLE POST