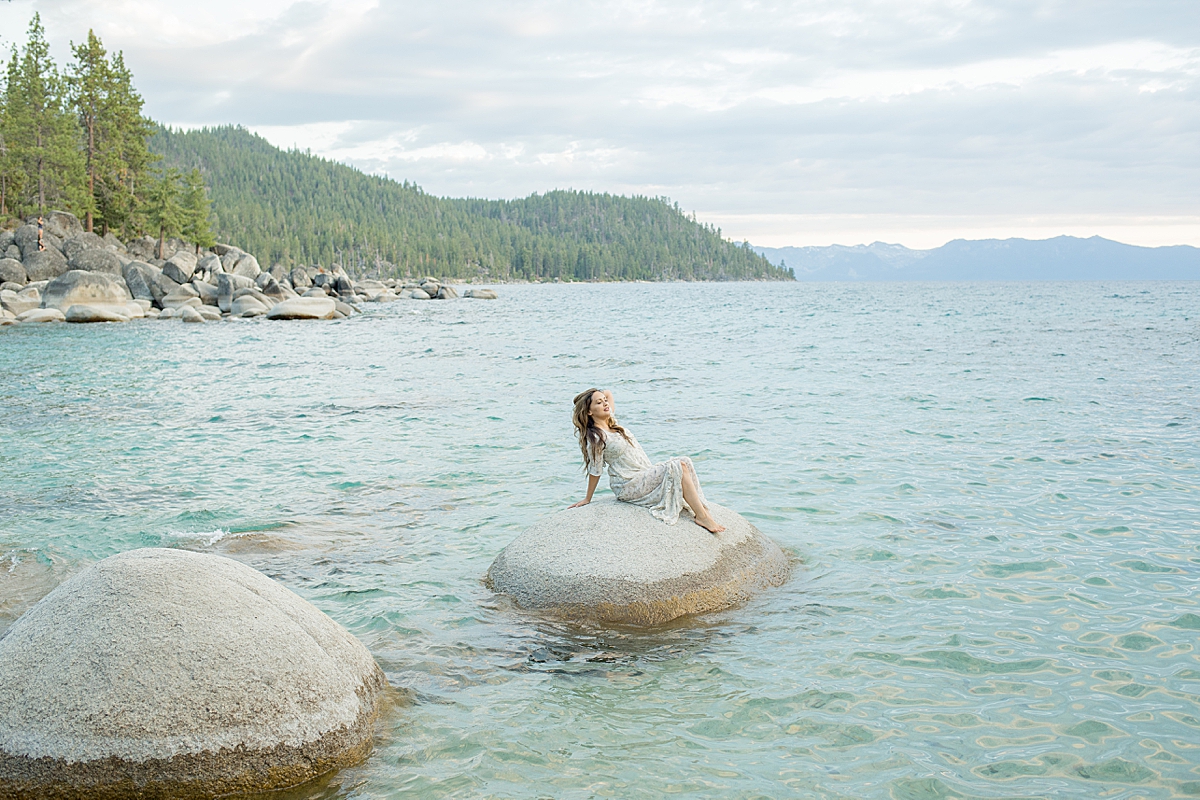 I saw this location on the Internet, and I really wanted to go because of these big rocks. There was only one uncomfortable detail: the Secret Cove is a nude beach. I don't really feel comfortable seeing naked people, but I decided that I'd still go.
It happens that people were actually naked; I'd just not look at them again. Luckily, there was only one bare butt the first time we went there. There were a couple more on the second time, so we didn't stay that long there. Besides this fact, this beach was one of my favorite locations in Tahoe!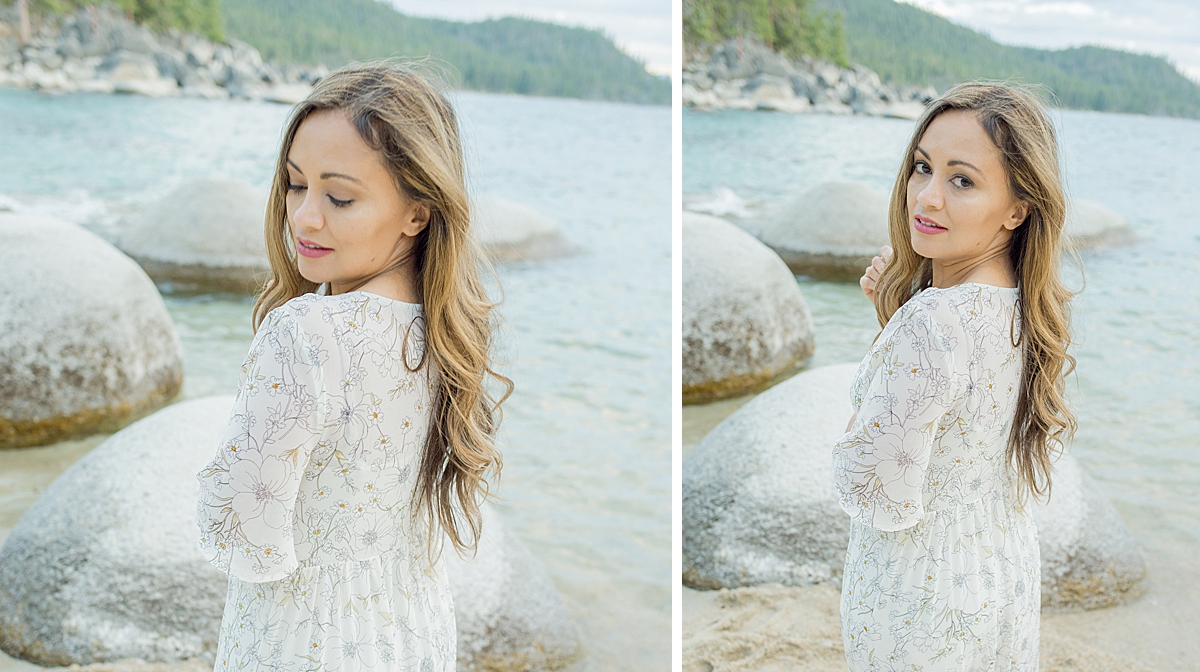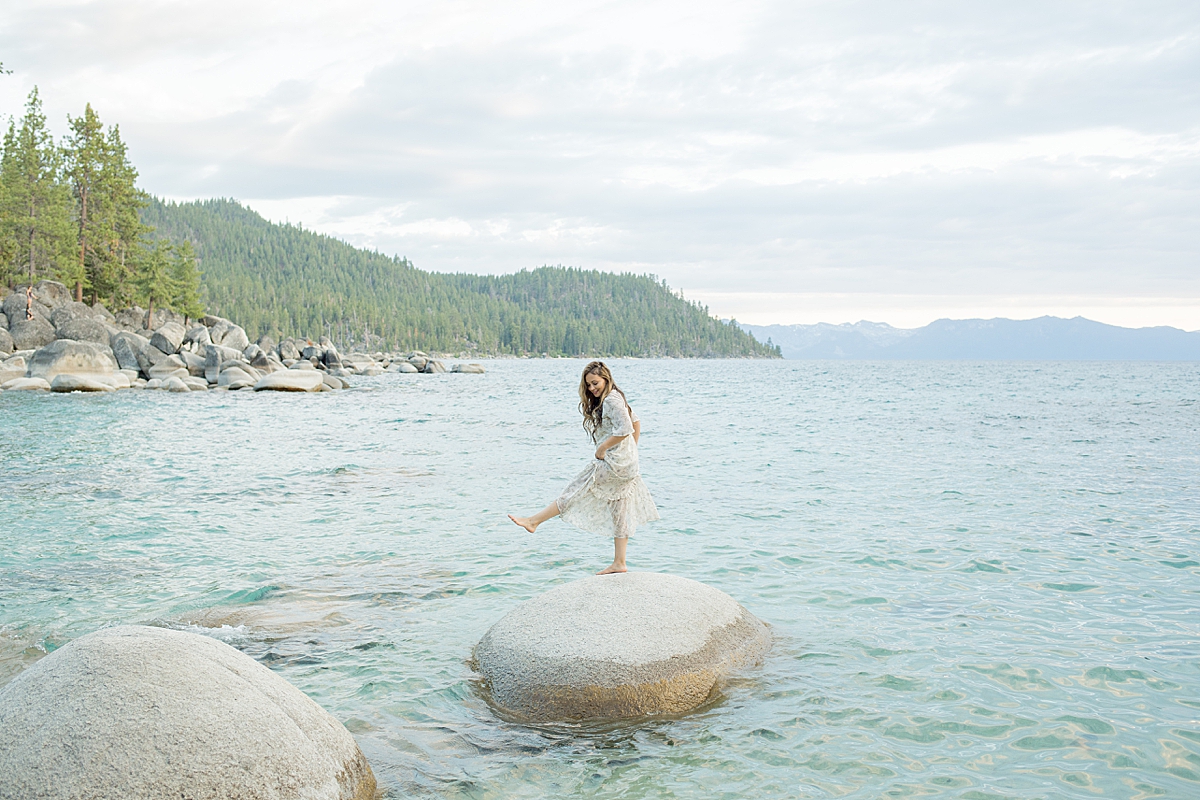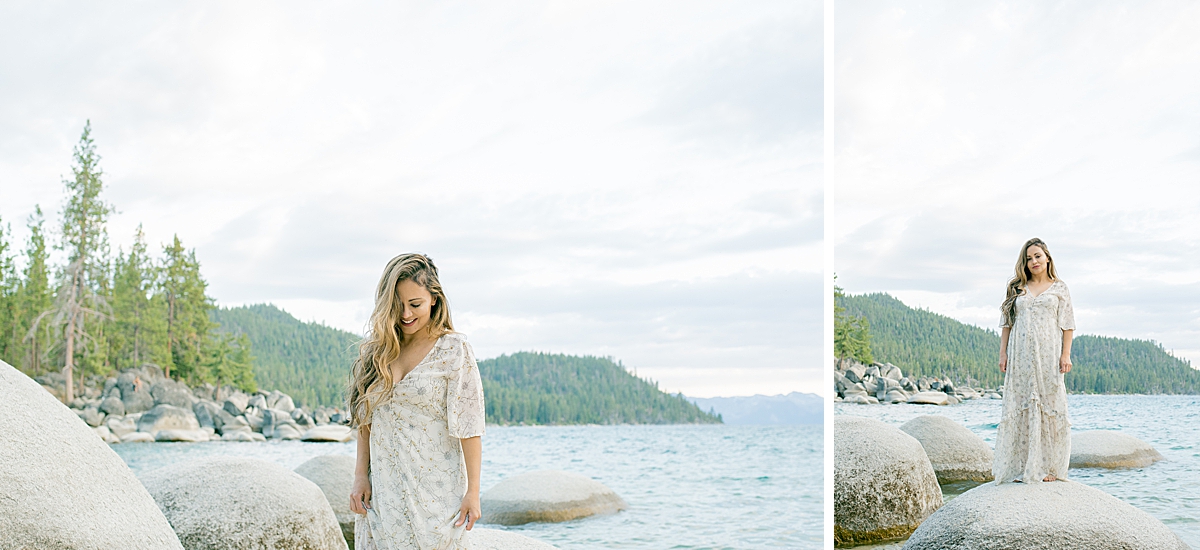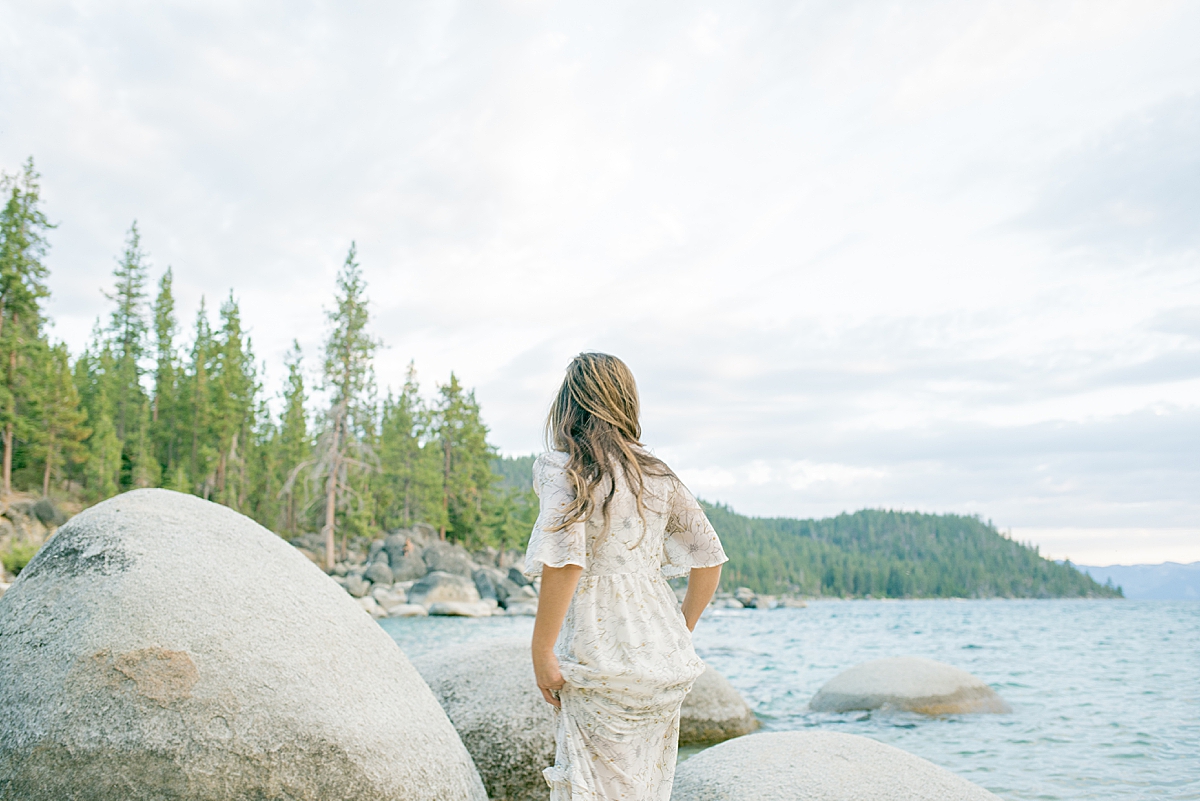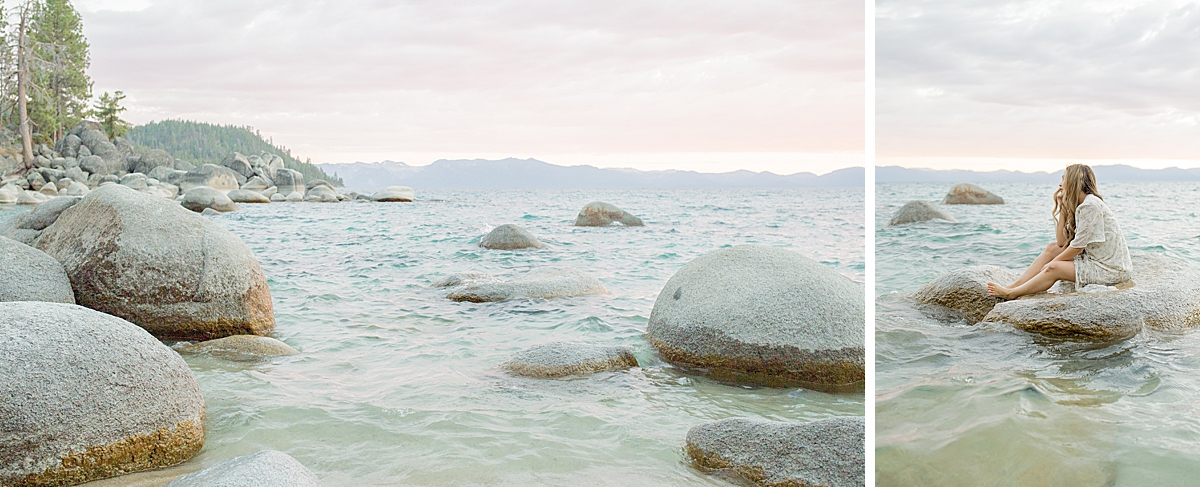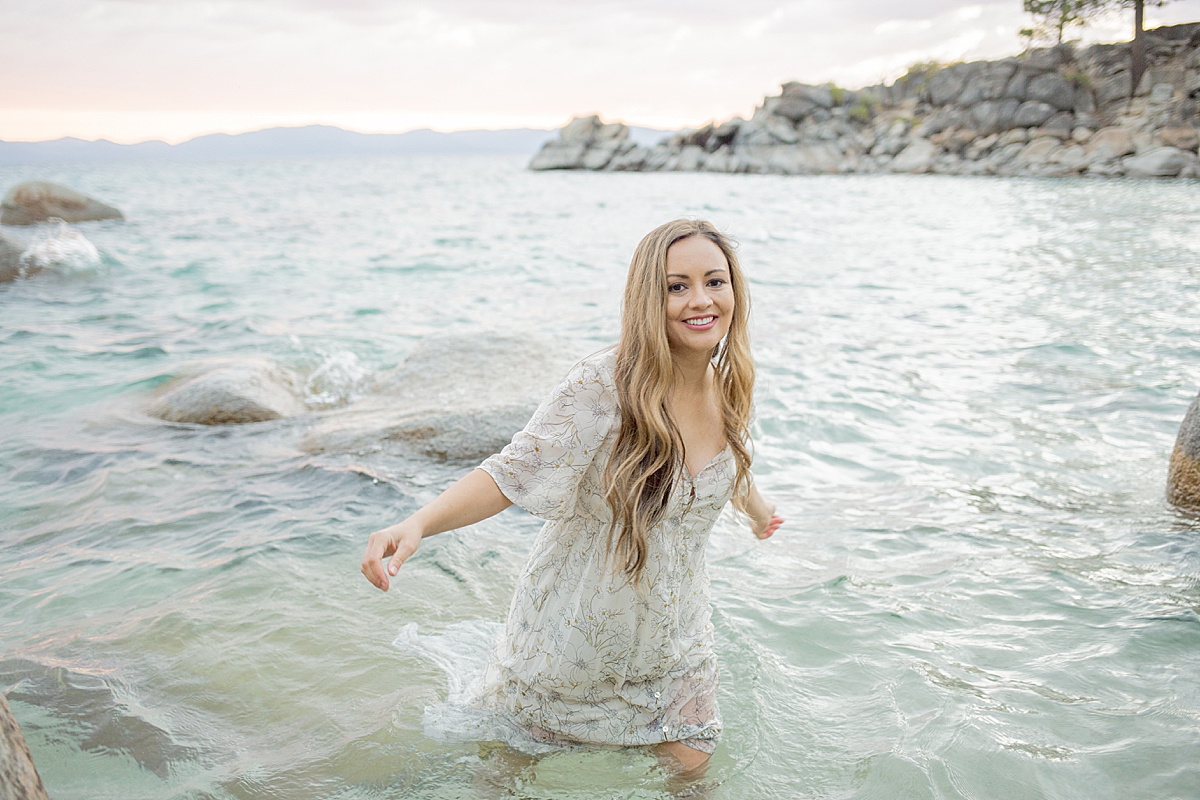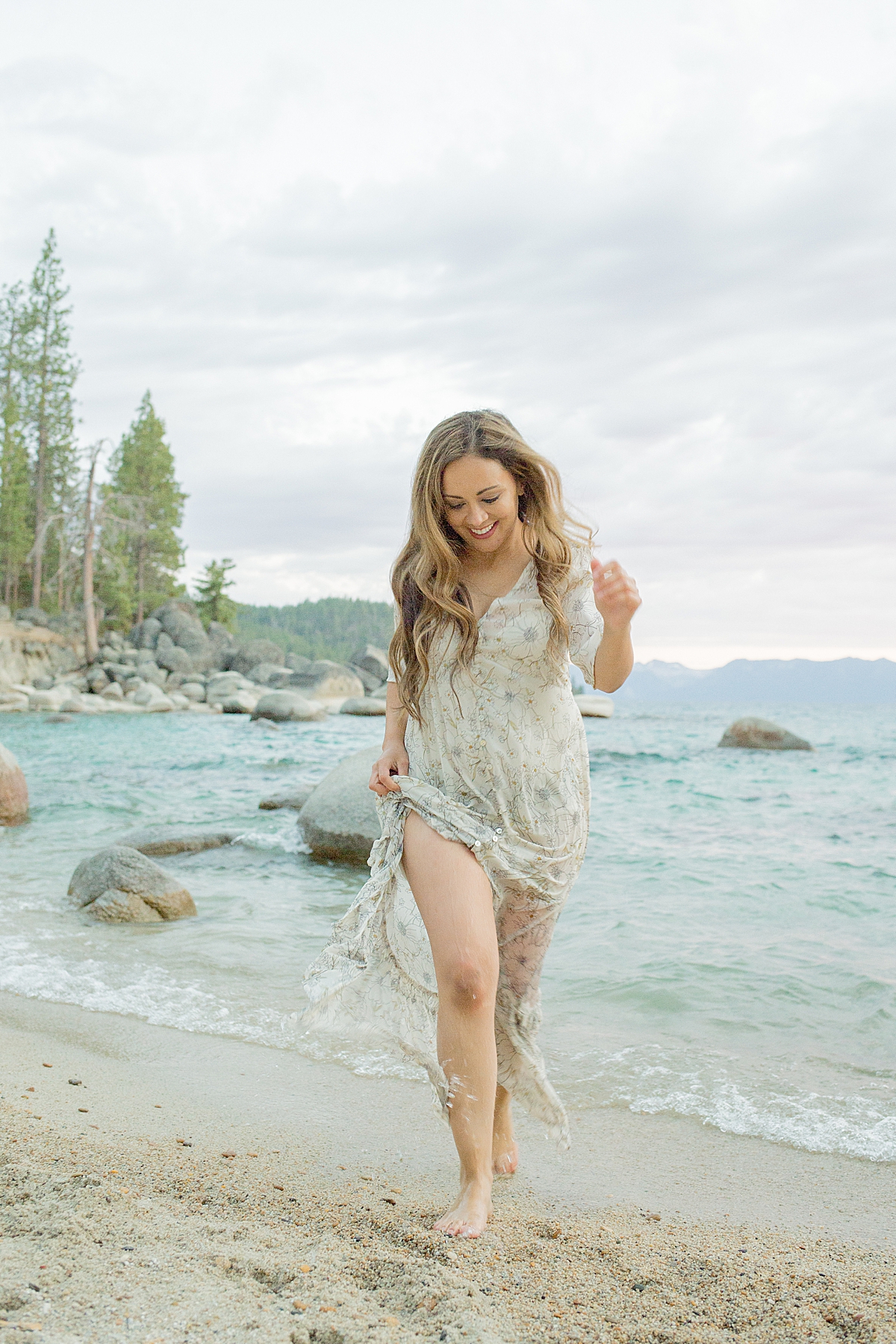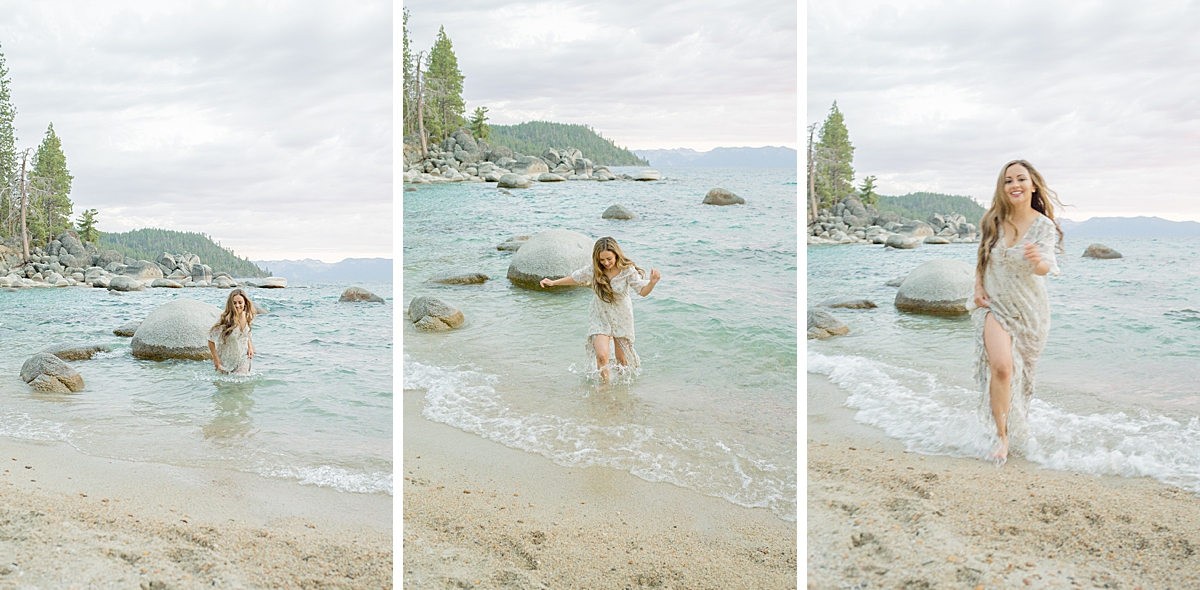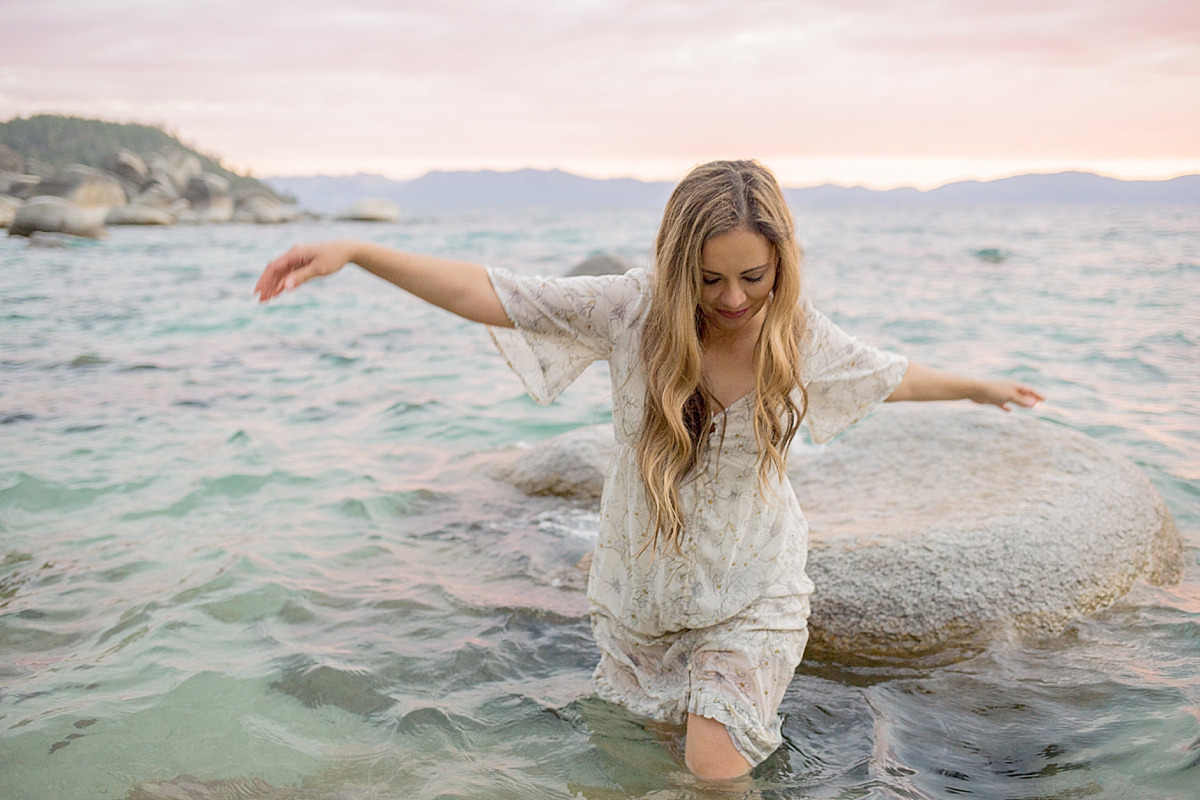 There was a little hike, and later I found a shortcut that made it much quicker on the second visit.
Here are the coordinates for this location:
Park somewhere on the road by this coordinates: 39°09'22.9 "N 119°55'48.5" W
Stay on the side that you see the ocean, and start to head down on the trail. When you meet the crossing trail, take a left and keep going this way until you see the directions to the Secret Cove. It will show signs of "clothing optional," which means you're in the right direction. LOL.
Wearing Lovestitch dress.