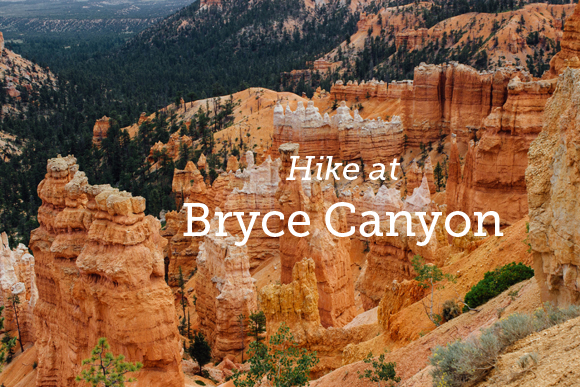 It's been a while since the day I was going to post about this hike… This month was incredible busy, and many things happened like, my car broke, my computer and iPhone stopped working. Like, the things that I most need! So I couldn't think about anything else… But finally the post is here, with lots of beautiful pictures. Let me know what you think. :)
Faz um bom tempo desde o dia que eu estava para fazer esta postagem sobre esse hike… Este mês foi impressionantemente cheio de coisas e muitas coisas aconteceram como, meu carro, computador e iPhone pararam de funcionar. Tipo, as coisas que mais preciso! Então não conseguia pensar em mais nada… Mas finalmente a postagem está aqui, com um monte de fotos bonitas. Me diz o que acha. :)
I was so excited about this trip, mostly because until that day I had never seen canyons. It was about a three hours' drive from Provo to the motel we stayed in Panguitch.
The city of Panguitch was well located for us, since we planned on going to Bryce Canyon and then to Zion. However, if you eventually plan to stay there, you should know that the city is very small, (having population of less than 2000, Wikipedia says). If it rains like it did when we went, there is not anything to do! Seriously, we asked a guy that works at Arby's what we could do as it was raining. He said there probably wasn't anything. So we went to our motel's bedroom sad, for having to spend our time there instead of doing something cool. Then as we had nothing to do we jumped on the bed, talked, and very soon everybody fell sleep and I was the last one still awake!
Estava bastante animada por essa viagem principalmente porque até aquele dia eu nunca tinha visto canyons. Foram cerca de três de viagem saindo de Provo para o motel (motel aqui é diferente dos no Brasil minha gente!! haha) que ficamos em Panguitch.
A cidade de Panguitch ficou bem localizada para nós, já que tínhamos planejado de ir no Bryce Canyon e então para Zion. Mas se um dia você planejar de se hospedar lá, vai sabendo que a cidade é bem pequena, (têm uma população de menos de 2000 pessoa, de acordo com a Wikipédia). E se chover, como aconteceu com a gente, não tem nada para fazer lá! Sério, nós perguntamos para um cara que trabalha no restaurante Arby's se tinha algo para fazer e ele disse que provavelmente não tinha nada. Então fomos para nosso quarto no motel, em vez de passar o tempo fazendo algo legal. Como estávamos entediados pulamos na cama feito crianças, conversamos e logo todo mundo acabou dormindo e eu fui a única a ficar acordada.
The hike was amazing!! I am a kind of person who gets very excited about things and I was saying over and over how impressive everything was. I know, I might get annoying at some moment, but how could I be quiet seeing all that beauty around me?!
A trilha foi incrível!! Sou o tipo de pessoa que se empolga com as coisas e ficava impressionada a cada minuto com o que via. Eu sei, eu devia estar sendo um pouco chata a hora com meus amigos por causa do meu encantamento. Mas como não se encantar com uma beleza dessa?!
CLICK TO SEE THE WHOLE POST
We walked through the canyons and I have to say it was an easy hike. It got a bit harder on the way back up, but nothing too hard I would say. I am not someone who exercises frequently, so easy hikes have my heart.
Nós caminhamos por entre os canyons e posso dizer que não foi tão difícil. O caminho de volta que foi subida foi um pouco mais difícil, mas não muito difícil também. Não sou alguém que se exercita com muita frequencia, então caminhadas fáceis tem meu coração.
Shorts: Forever 21 | Shirt: Aeropostale | Shoes: Nike
>> I took some books with me to shoot for the #travellybooks picture series.
>> Levei alguns dos livros comigo para fotografar para a série de fotos #travellybooks.
I think there isn't much more to say, so I'll let the pictures speak for themselves. I hope you like it, and I would love to hear from you in the comments!
Acho que não tem muita coisa mais para dizer, então deixarei que as imagens falem por si mesmas. Espero que tenha gostado da postagem e vou amar seus comentários!
—-
Tips & Info:
The fee to get inside the park is $30 per car and it can be used for 7 days. But, while writing this post I found out that there is an annual pass for all the National Parks for $80. That means you can go to Bryce Canyon, Zion, and all others parks you want for a great price! Or, if you like to volunteer you can have the pass for free. I honestly loved it!
Dicas & Info:
A entrada no parque custa $30 por carro e pode ser usado por 7 dias. Mas enquanto estava escrevendo essa postagem, descobri que tem um passe anual para todos os National Parks por $80. O que significa que você poderia ir para Bryce Canyon, Zion e todos os outros parques que você queira por um preço bem mais em conta! Ou também, se você ser voluntário para o National Parks você tem o passe sem pagar nada. Amei muito isso!