Oh Dezembro… Dezembro foi um mês muito corrido! Estava ajudando um amigo a fazer um comercial, tirei aquelas fotos que mostrei aqui, disse adeus para minha melhor amiga que foi embora para a Espanha… Estava tentando visitar muitos lugares que queria em Washington D.C. antes de eu sair, e fui de novo no concerto da incrível Jenny Oaks Baker no D.C. Templo. Teve compras de Natal, passei meu Natal encaixotando minhas coisas e enviei muitas caixas para Utah e então sai em uma viagem para Florida e Disney World.
Oh December… December was a busy month, busy! I helped a friend to make a commercial, I took those pictures I showed here, I said goodbye to my best friend who went back to Spain… I was trying to go to so many places in Washington D.C. before I left, and I went this year again to the amazing Jenny Oaks Baker's concert at the D.C. Temple. There was Christmas shopping, I spent my Christmas packing and sent many boxs to Utah, and then went on a road trip to Florida and to the Disney World.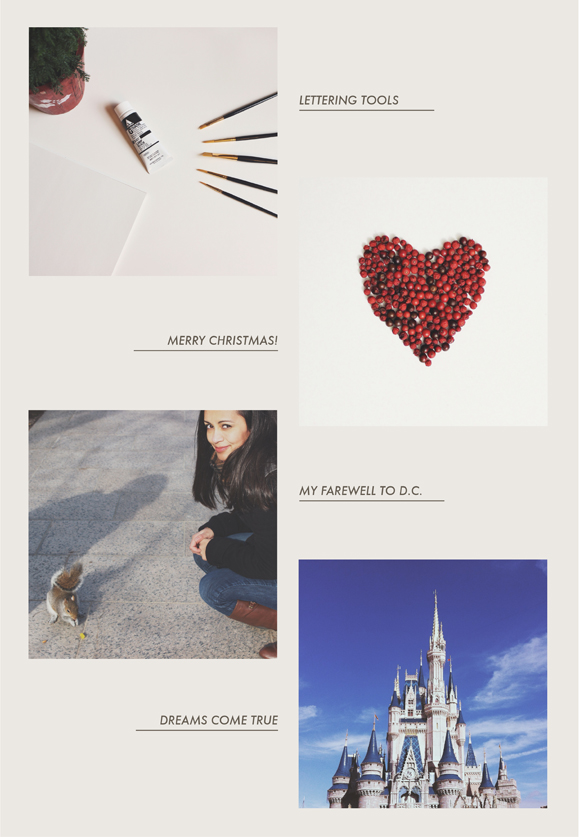 Estava lidando com muitos sentimentos durante esse tempo sobre deixar Virginia e Washington D.C. Foi demais morar lá! Foi tão bom ter tantos bons museums por perto e todas as viagens que fui na Costa Leste. Às vezes estava dirigindo e me emocionava pensar como sentiria falta de tudo isso que estava vivendo, das pessoas que encontrei, de tudo… De outro lado, estava muito animada para mudar para Utah, um sonho de dez anos que estava se tornando realidade! Adoro mudanças, mas sempre dão trabalho e emoções para lidar.
Então, como foi Natal e Dezembro para você?
I was dealing with so many feelings during this time about leaving Virginia and Washington D.C. It was great to live there! It was amazing to have so many museums close to where I lived and all the trips I went in the East Coast. Sometimes I was driving and thinking how I would miss everything I was living, the people I met, everything… On the other hand, I was so excited to move to Utah, a ten years dream that was coming true! I love changes, but it's a lot of work and emotions to deal with.
So, how was your Christmas and December?