Farei postagens uma vez ao mês com algumas fotos que postei no meu Instagram. Isso me ajudará também a postar mais fotos no meu perfil. Confesso que às vezes sou meio preguiçosa…
Você pode também me seguir lá e ver as fotos assim que forem publicadas. Aqui está o link!
Once a month I'll post here on the blog some of the pictures I posted on my Instagram. This will also help me to post more pictures on my profile. I have to confess I'm a little lazy sometimes…
You can also follow me there and have fresh pictures when it will be posted. Here is the link!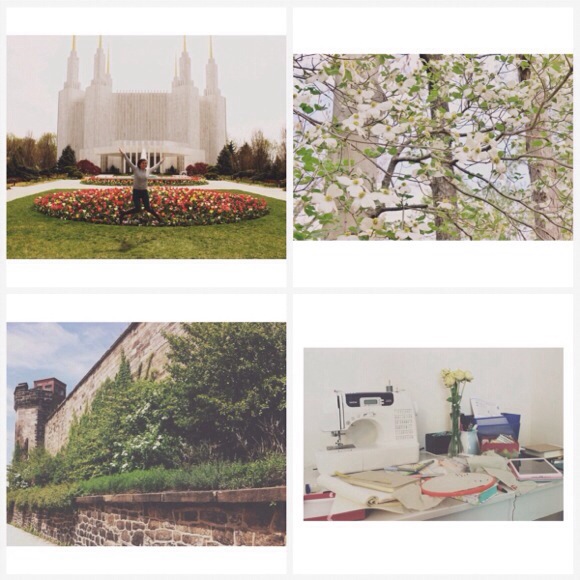 1:: O dia que tirei minha primeira foto pulando que gostei, no Templo em Washington, D.C.
The day I took my first jumping picture that I liked, at the Temple in Washington, D.C.
2:: Uma árvore florida aqui no jardim.
A bloomed tree on the yard.
3:: A Penitenciária que foi modelo para as que conhecemos hoje, na minha viagem para a Philadelphia semana passada.
The Eastern Penitentiary on my trip to Philadelphia last week.
4:: Minha mesa bagunçada nessa manhã.
My messy table this morning.